This year's conference dinner was held at the Benihana Japanese-style teppanyaki restaurant on the bay-front near the conference hotel. Sixty conference attendees mingled and talked, while being entertained by the Benihana chefs preparing everyone's meals in front of them.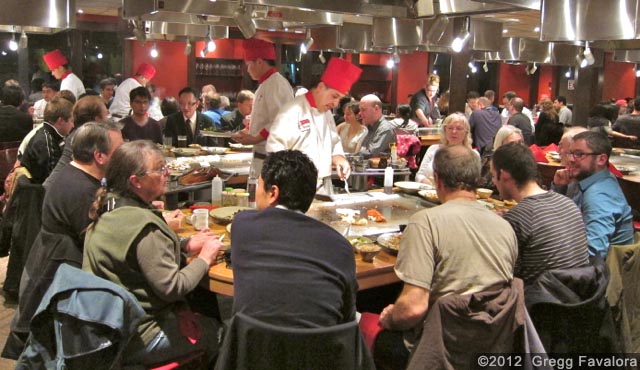 [D1] The scene in the restaurant - a visual delight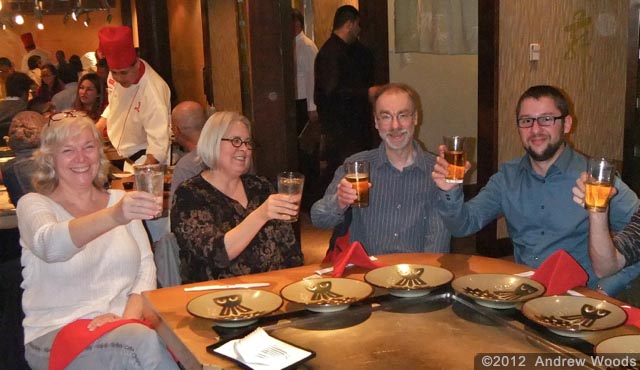 [D2] (L-R) Charmaine Gilbreath, Donna Matthews, Rob Menlove, Frédéric Devernay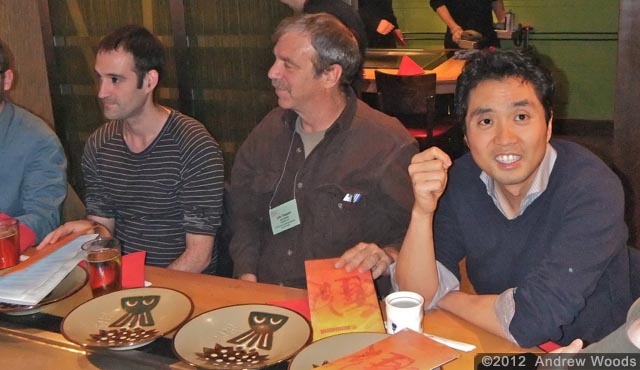 [D3] (L-R) Sergi Pujades?, John Toeppen, ???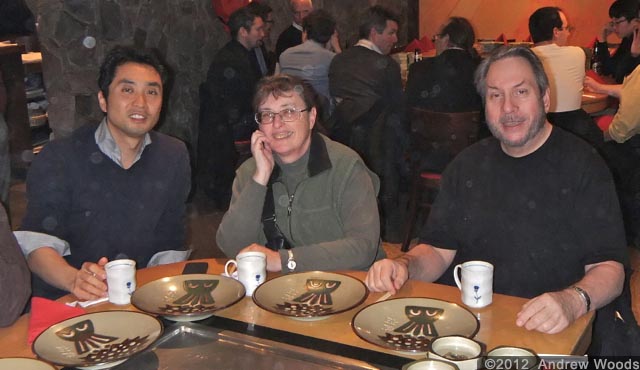 [D4] (L-R) ???, Catherine Keith, Stephan Keith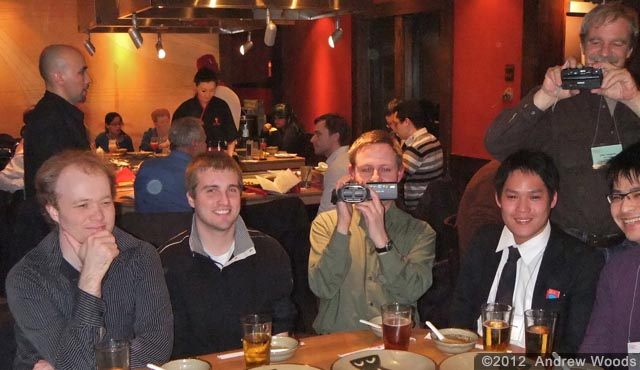 [D5] (L-R) Andrew Hogue, Chris Zerebecki, Justus Ilgner, Masahiro Hirahara, John Toeppen (standing), Takashi Shibata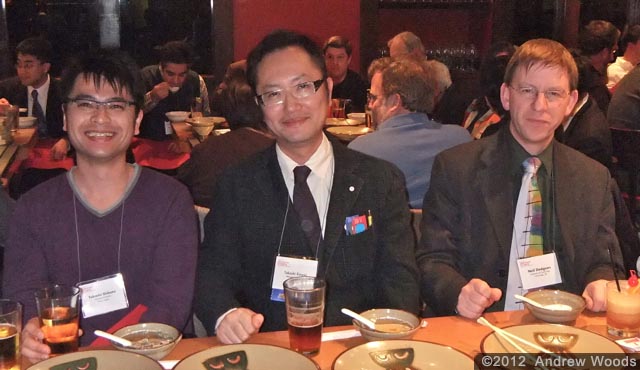 [D6] (L-R) Takashi Shibata, Takashi Kawai, Neil Dodgson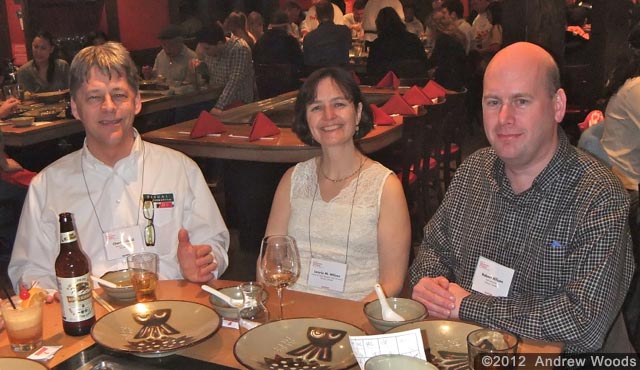 [D7] (L-R) Charles Lloyd, Laurie Wilcox, Rob Allison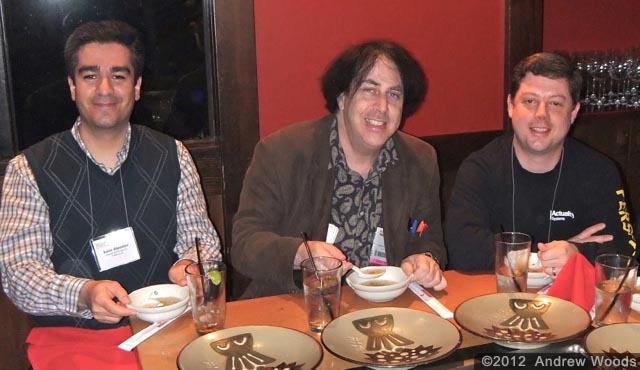 [D8] (L-R) Zahir Alpaslan, David Mark, Gregg Favalora, (John Merritt out of frame)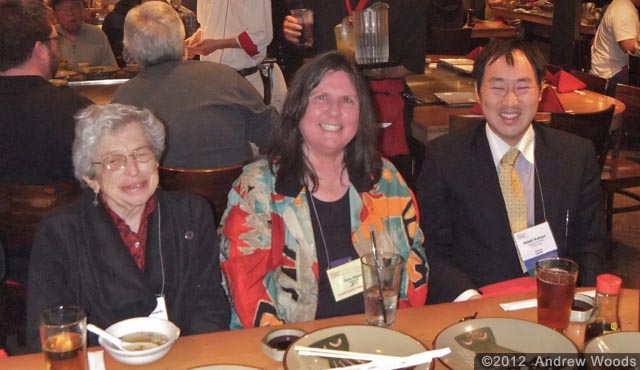 [D9] (L-R) Vivian Walworth, Terry Wilson, Hideki Kakeya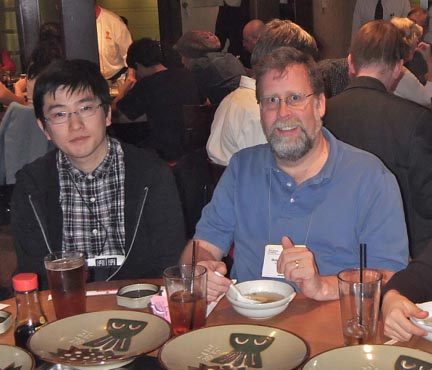 [D10] (L-R) Shimpei Sawada, Greg Pettit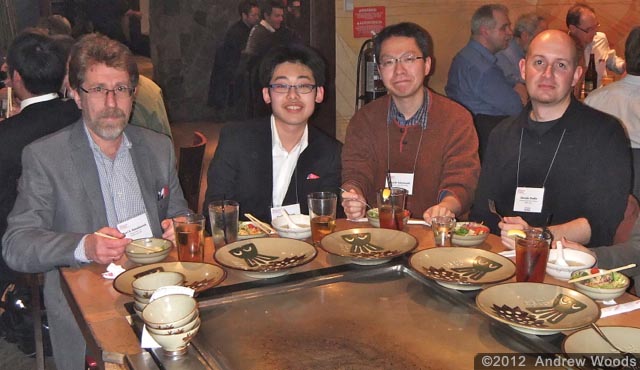 [D11] (L-R) Yuri Kazakevich, Yoshihisa Koido, Shuichi Takahashi, Davide Gadia

[D12] (L-R) Remi Tanaka, Dmitriy Vatolin, Stephan Faudeux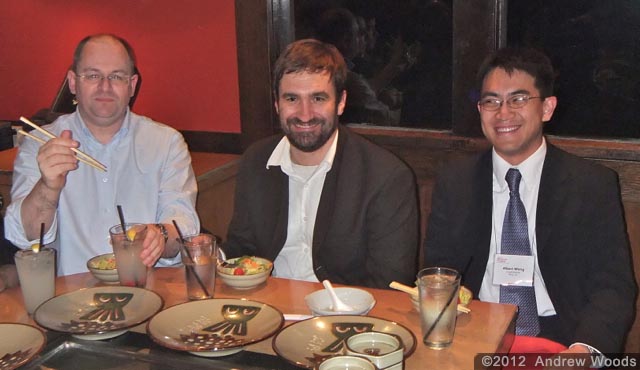 [D13] (L-R) Nick Holliman, ???, Albert Wang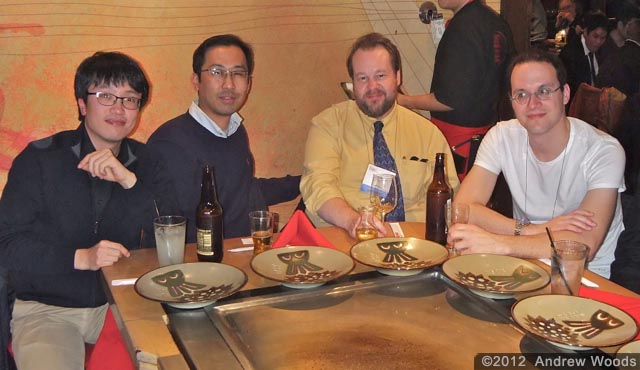 [D14] (L-R) ???, ???, Chris Ward, Peter Wimmer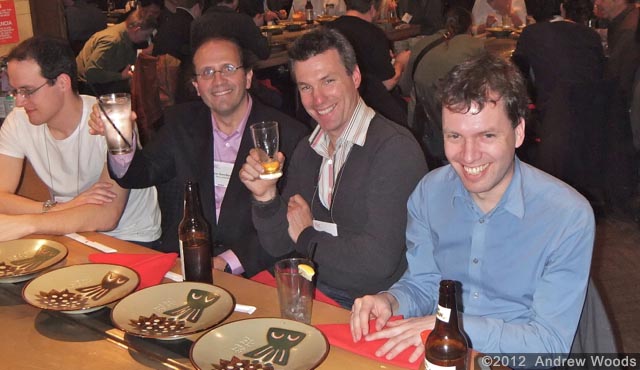 [D15] (L-R) Peter Wimmer, Luis Perez-Bayas, Julien Flack, Patrick Vandewalle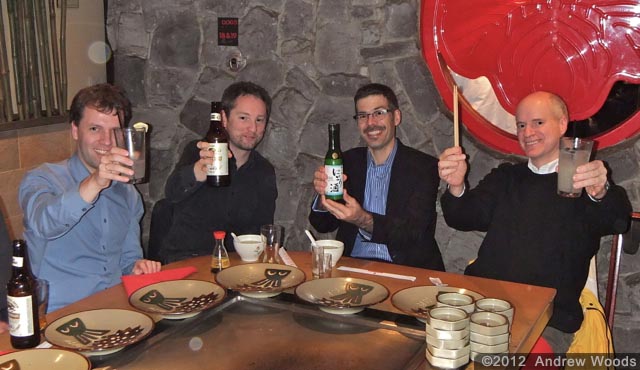 [D16] (L-R) Patrick Vandewalle, ???, Michael Klug, Jacques Verly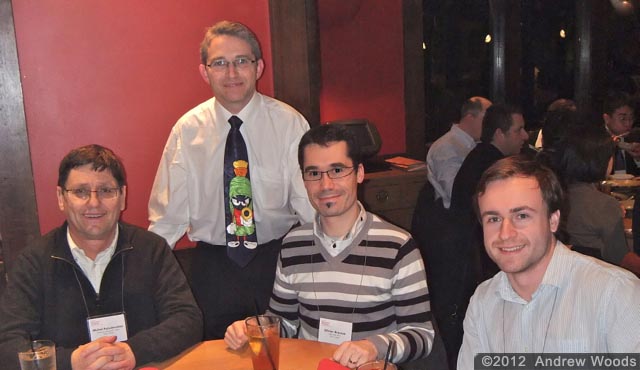 [D17] (L-R) Michel Paindavoine, Andrew Woods (standing), Olivier Brousse, Sam Harrison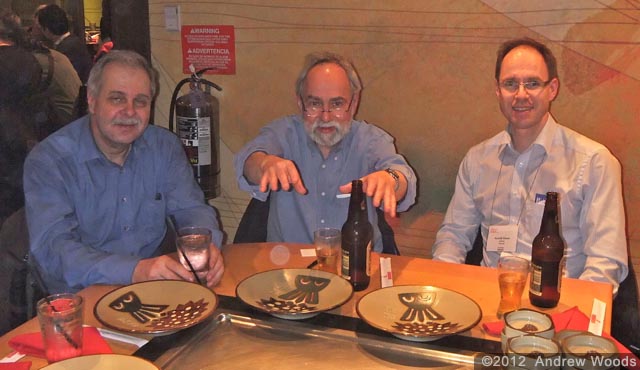 [D18] (L-R) Helmut Jorke, Michael Weissman, Arnold Simon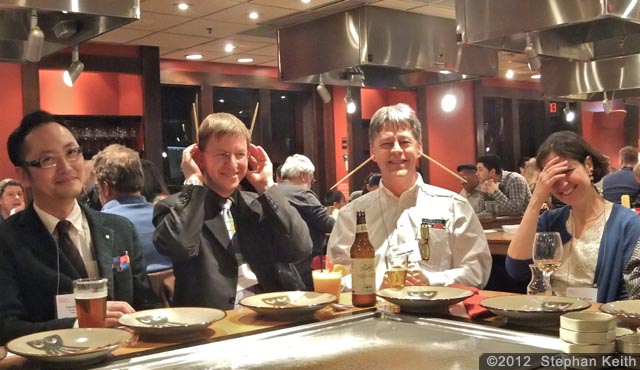 [D19] Chopsticks have many uses! (L-R) Takashi Kawai, Neil Dodgson, Charles Lloyd, Laurie Wilcox

If you know the name of someone who is unidentified, please let us know so we can update the list. Thanks!
All photographs © 2012 Gregg Favalora, Stephan Keith, and Andrew Woods as noted.

See also:
- The SD&A Conference Photos
- The Demonstration Session Photos