---
Stereoscopic Displays and Applications
Demonstration Session
---

The annual Stereoscopic Displays and Applications (SD&A) conference Demonstration Session is an extremely valuable and diverse collection of stereoscopic imaging/display products in one location. The SD&A Demonstration Session originally started as an informal display of equipment in support of presentations given at the conference, but today has evolved into a significant event that also includes demonstrations of commercial products (software and hardware) from companies worldwide. Over the years, a wide range of products have made their US debut at the SD&A conference.

The SD&A Demonstration Session is your perfect chance to see a wide range of stereoscopic display products in one place. See the displays. Compare different products. Ask questions. Make your purchasing decision. The only way to really appreciate a stereoscopic display is to see it with your own two eyes.

You can gain an appreciation for the SD&A Demonstration Session by viewing the summaries of previous sessions:
2021, 2020, 2019, 2018, 2017, 2016, 2015, 2014, 2013, 2012, 2011, 2010, 2009, 2008, 2007, 2006, 2005, 2004, 2003, 2002, 2001, 2000, 1999, 1998, 1997, 1996

When:

The 2022 SD&A conference will be a hybrid event. The arrangements for the SD&A 2022 Demonstration Session will be announced closer to the conference.


2014 Demonstration and Poster Session.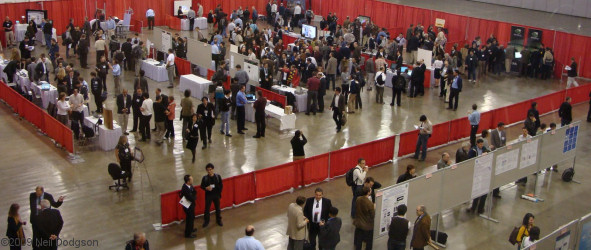 2009 Demonstration and Poster Session.
See also - previous year demonstration sessions:
[ 2021, 2020, 2019, 2018, 2017, 2016, 2015, 2014, 2013, 2012, 2011, 2010, 2009, 2008, 2007, 2006, 2005, 2004, 2003, 2002, 2001, 2000, 1999, 1998, 1997, 1996 ]